Keep Your Restaurant Full During Non Peak Hours. Attract New Customers. Increase Sales.
"Reach 1000's Of Customers On a Daily Basis Willing To Spend $78 or More Per Visit"
Revenue Booster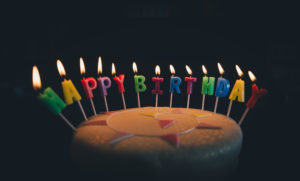 Restaurant Birthday Clubs are probably the best revenue booster you could implement for your restaurant. To state the obvious, people love to go out to a restaurant to celebrate their birthday. Birthdays are the preferred occasion to eat out.
Birthday Clubs and/or  Birthday Marketing are commonly overlooked or poorly implemented systems by restaurant owners. Considering the possible revenue boost they can bring fairly easily, this is an expensive oversight. In this blog post, I will explain the importance of 'why you need a birthday club' at your restaurant, along with the revenue boosting benefits of executing one.
5 Reasons To Run A Birthday Club
Birthday customers are your highest valued customer per transaction.
Highest Transaction Customer:

According the the American Restaurant Association the average birthday patron spends an average of $78 per table. 

Goodwill: Birthday patrons bring goodwill & upbeat energy. It keeps your restaurant happier!

Groups: 

Birthday guests rarely dine alone for their birthday. In most cases friends and family come along to celebrate with them. The average birthday table is 3-4 people.

Low Hanging Fruit:

Why not capitalize on the m

ore than 60-70% of people

 that eat out on their birthday?

Revenue Multiplier: You can have a tremendous impact on your bottom line by having just one more birthday patron. Think about what that would mean if you have multiple customers daily choosing to celebrate their birthdays at your restaurant rather than your competitor's.
How To Set-Up A Birthday Club
STEP 1: CREATE THE COMPELLING OFFER It's important to make sure you have a compelling offer to incentivize your customers to dine with you versus your competitor. Typical offers involve providing complimentary meals or desserts to the birthday patron if they are accompanied with a paying guest.
STEP 2: DESIGN THE MARKETING COLLATERAL You will need specific marketing material to showcase your birthday club to existing patrons encouraging them to sign up for your club. You have a variety of ways to do this from mailed postcards, small cards with info given out at checkout or even table tents, all with a call to action to join your BIRTHDAY CLUB.
STEP 3: AUTORESPONDER & WEBSITE on the marketing materials, you will need a digital destination for the person to visit for the birthday club registration. This can be a simple one page website integrated with an email auto responder that gathers the customer's information and automatically sends them their birthday offer for the time of their birthday.
STEP 4: SIGN UP FORM A manual approach may also be done by providing sign up cards that capture all your customers pertinent information. You would then enter this information into a spreadsheet or a database program such as excel or google spreadsheets.
Downside Of Having A Birthday Club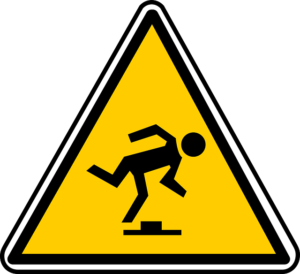 Running an internal birthday club for your restaurant can have tremendous benefits for your business. However, its an additional responsibility that needs constant attention and management. Unless you have an appointed staff to properly manage your birthday club, routinely enter new sign ups into your database, track the responsiveness of your marketing, and keep your marketing collateral updated (which can get expensive), then having a birthday club can go south quick. For this reason is why we recommend you create a EXTERNAL​ birthday club compared to a INTERNAL ​birthday club.
THE MOST EFFECTIVE WAY TO DRIVE NEW CUSTOMERS INTO YOUR RESTAURANT!
In addition to the tedious work it requires to run an INTERNAL birthday club, a common concern we hear from restaurant owners is the need to bring in NEW customers and not just provide discounts and specials to existing customers who may already have intentions of celebrating their birthday with their restaurant without having to provide a discount.
Recently, we've been having great success with a new beta program we created called Birthday Marketing.​ Our program helps local restaurants get more new customers on an ongoing basis. Our system allows us to geographically target thousands​of people on a daily basis whose birthday is in the next 7 days within a 10 mile radius of your restaurant! We then send these customers to your restaurant to celebrate their special day. Since we are confident in our approach, we practice exclusivity​.​Meaning, we only work with two restaurants per geographic region to maintain the effectiveness of our program.
"We Drive The Most Qualified Leads To Your Business. You Ensure They Show. Its A Win­Win"
We've truly created a sustainable system that will produce new customers on a daily basis to your restaurant. If you can benefit from a steady flow of new customers, and would like to be the exclusive restaurant we deploy our birthday system with, then make sure to proceed to the next step below to find out if having a external birthday club is a good fit for your restaurant​. Our EXTERNAL​ Birthday Club is the most hands off, passive, hassle free way to increase your revenue and drive new customers into your restaurant daily. Click the button below to learn more. We go over our detailed exact process of how we target 1000's of birthday guests every day.