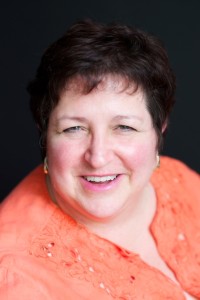 We love Ottawa! And especially local small businesses! We are a local Ottawa boutique digital marketing agency with customers across the North America. Our specialty is helping businesses leverage new media to generate new and repeat business to keep them growing.
We eat, sleep, breath (drink, laugh and cry) over internet marketing for local businesses. I am Rebecca Happy, and am here to be your marketing mentor and advocate (online, video, social media, local search, mobile & digital marketing). The new mediascape is constantly changing and can be daunting for business owners who recognize its value but do not know where to start.
In reality, it is good to have an understanding of some of the tools and trends available but you do not need to become an expert. It is best to find a trusted partner who can do it for you while you work on being the best you are for your business and clientele.  I have been helping local businesses navigate the online world since 2010. I have worked with and trained under some of the world's top leaders in this field and continue to mastermind and consult with them daily so I stay on top of CHANGES! (to better serve my clients and customers)
Whether you have one rooftop or dozens, we can put systems in place to raise the level of visibility of your brand and business. We focus on multiple social and search platforms to get you noticed by those in the market looking for you and then convert them into leads and customers.
Social proof, brand recognition and customer engagement all lead to measurable positive impacts…. your bottom line.
Reputation marketing is not just word of mouth
Want new customers that know like and trust you like a referral does? We help you leverage online customer reviews to boost your business's profits.
We are totally committed to building your company's reputation. We help Ottawa small businesses to listen, understand and engage in online conversations to help build five star reputations. A rock solid reputation makes it easy for people to see who is the only company to do business with. A tailor made reputation marketing strategy is designed to make you the market leader.
We help businesses grow using campaigns that are proven to convert. The only real reason a business needs to be online and digital is to generate income. We are selective with the businesses we work with. We are in it for the long haul; your success is our success.
Our mission is to get you more customers. We have custom fit solutions for your goals and needs. All this is done implementing successful strategies by harnessing the power of the web.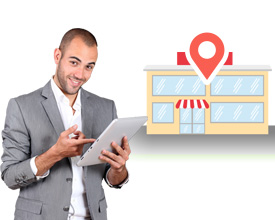 We work hard to provide you with measurable, proven results. Some of our programs are even pay on performance.
Partnering with us will help your business succeed and help you grow towards being THE online industry leader in your field.
That's the goal we strive to achieve for with each and every client.
We can help you grow your online presence to generate more business, and at the same time, keep your fees within your budget. Contact us now at 613-706-1580.