There is NO better way to reach your customers than with VIDEO!

It's been said "A Picture is Worth a Thousand Words." If that's true, then how much is a Video worth?
Video Marketing Ottawa
People like to watch videos. Internet videos are more effective for prospects and clients to hear your message in multi-media internet videos than just reading a textual message. Online video marketing offers powerful branding and messaging opportunities.
At the Happy Marketing Group, we know that online video marketing is the fastest growing online content media for getting your brand known and driving traffic and leads to your business today. When you blend your content in a form of entertainment and education you have a winning solution for all age groups.
The Happy Marketing Group provides foundational video marketing strategies to build a massive online footprint for your business. This allows you to attract more traffic and leads to your site and business. Building your "know, like and trust" factor with your customer and client base. This allows them to make the best educated decision on where to do business which of course is with you!
Video is much more effective for a prospect to hear rather than just reading the same thing in text. In most cases, people skim rather than read word for word as I am sure you are doing right now too.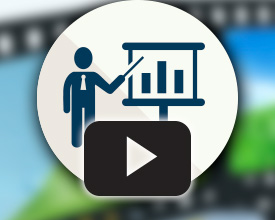 Online video marketing is now considered the most authoritative form of communication for your Internet marketing efforts. Video is consumed all day long in every personal space imaginable. Video speaks directly to the individual consuming it in the moment.
Online video is watched by choice rather than imposition in the way traditional television advertising does. When people watch an online video that is not primarily for entertainment, it is usually because they are looking for a solution to a problem they are living in the now.
Some of the sideline benefits of using online video marketing are:
Video embeds can improve search engine rankings and increase it's chances of having a page one ranking by 50 times.
Videos are easy to share across social media platforms and in emails, increasing its viral tendencies.
Keeps website visitors to say longer.
Easy content to repurpose into text, audio, ebooks, blog posts and more.
No matter what you're promoting, you can explain it better with a video.
At the Happy Marketing Group, we get your business in front of the people when they are looking for you. Using short well-scripted video content that is relevant to their search allows you to get first dibs on having your phone ring first.
Call 613-706-1580 today to learn more about our Video Creation and video marketing Services for Ottawa businesses.